Friday, March 08, 2013 at 9:00 PM

Legendary singer Morrissey performs live at Arlene Schnitzer Concert Hall this March.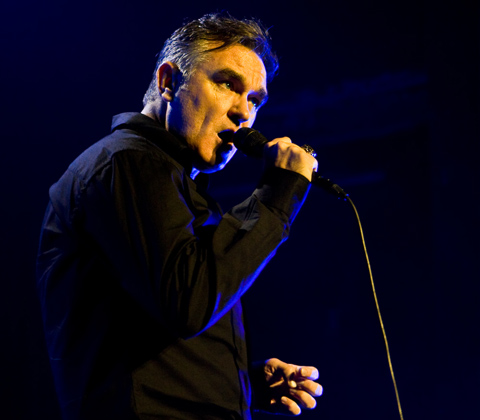 English singer and lyricist Steven Patrick Morrissey rose to fame in the 1980's and is now an iconic figure in indie music. Originally the lead singer for The Smiths, Morrissey became well recognized for a combination of his unusual baritone vocal style, quiff haircut and energetic live performances.
Morrissey also gets a lot of recognition for his lyrics which tend to focus on themes dealing with English identity. Many songwriters have been influenced by Morrissey's lyric writing such as Brandon Flowers of The Killers who found inspiration for "Jenny Was A Friend of Mine" and "Midnight Show" from Morrissey's "Sister I'm A Poet" who sings about loving "the romance of crime", Flowers quoted "I studied that line a lot. And it's kind of embedded in me."