Monday, May 13, 2013 time: TBA

Icelandic indie band Of Monsters and Men perform live at Arlene Schnitzer Concert Hall this May.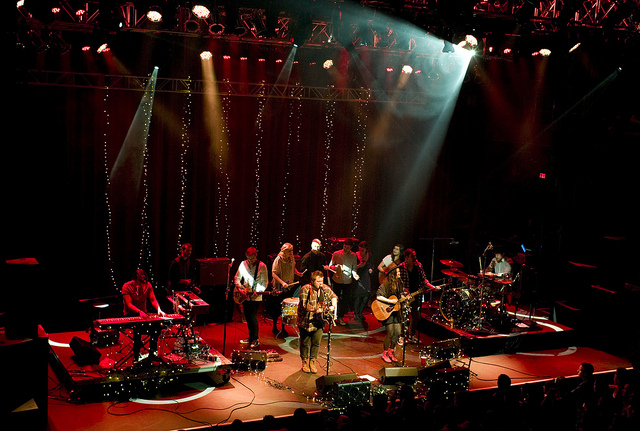 Formed in 2010, five piece band Of Monster and Men are an indie folk/pop group from Iceland who originally climbed to fame after winning a battle of the bands competition in 2010 called Músíktilraunir.
Often compared to bands such as Arcade Fire, Of Monsters and Men released their debut album in 2001, entitled "My Head Is an Animal". This reached no.6 on the US Billboard 200 album chart. The main single, "Little Talks was an international hit and reached the top 20 in the singles charts in over five different countries. It currently has 47 million views on Youtube.