Saturday, May 25, 2013 time: TBA

American rock band Primus play live at Arlene Schnitzer Concert Hall this May as part of their spring tour.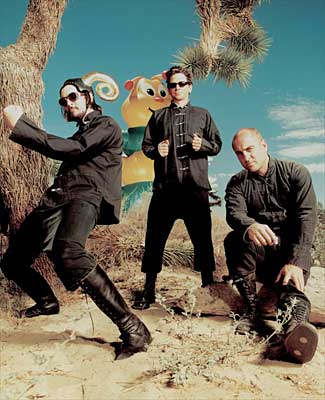 Primus are on their spring tour featuring a 3D enhanced musical performance and Quad Surround Sound, as well as two sets an evening. 3D glasses are given to concert goers to experience this.
The band have been active since 1984, and are characterized by their innovative approach to making music. They are known to have been very influential to the nu metal genre, for example, Deftones, Korn and Limp Bizkit have all cited Primus' influence on them.
Current members are Les Claypool, Jay Lane and Larry "Ler" LaLonde. It is recommended to book tickets as early as possible to avoid disappointment of missing out on seeing this seminal band live.