Friday, May 10, 2013 at 8:00 PM

Russell Peters performs at Arlene Schnitzer Concert Hall in his Notorius World Tour this May.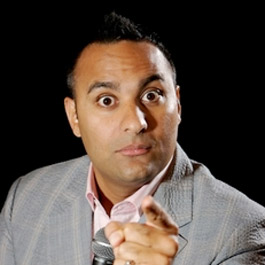 Gemini Award winning Canadian comedian Russell Peters is a popular performer around the world who regular sells out at large venues, for example breaking the UK comedy sales record at London's O2 Arena selling over 16,000 tickets for his 2009 show.
Peters really rose to fame when his Canadian TV comedy series Comedy Now! went viral on Youtube and is known to address subjects of race, multi-culturism and stereotype. His tours usually sell out very quickly so make sure you book your ticket today.